Co-owners Lori Glynn and Rebecca Zielinski are proud to be opening this special store.
Lori Glynn
Lori is a successful design consultant with 15 years experience, who is excited to realize her dream of opening her own store to bring her vision for home design to Burien, where she lives with her two children.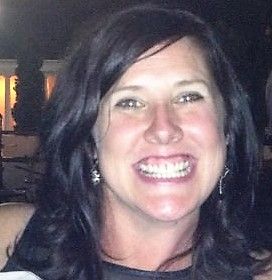 Originally from Toledo, Ohio, Lori moved to the Seattle area in 1995. While traveling the world as a flight attendant, she taught herself to make jewelry. She began selling her work at Camelion Design in Ballard, where she started working full-time in 2003. That is where she found her love for home décor and design.
Lori loves using different textiles and colors to create an environment that expresses her passion for nature and the outdoors and helping customers choose pieces that show their personalities. The connections she makes with customers are more valuable to her than just selling a product. Lori channels her artistic side with the goal of creating an atmosphere that is both fresh and soothing. She is practical, honest and sometimes gets herself in trouble because some might find her too direct, which is refreshing in this industry!
Outside of her career, she enjoys camping, hiking with her two kids (twins!) and surrounds herself with friends who are just as energetic and highly motivated as her. She finds her inner peace on the ocean, activities in sports and spending time with her children. She has an associate's degree in accounting and lives in the Gregory Heights neighborhood in Burien.

Rebecca Zielinski
Rebecca Zielinski brings broad experience to Sitka Living, including a flair for the administrative side of business. She has fulfilled her many passions as a coach, chef abroad, project/property manager, and catering director. Her endeavors bring a unique skill set to not just running a business but an intuition for a customer's needs.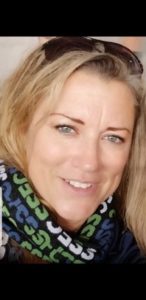 Her strengths have led her to host guests at her warm and inviting vacation rentals, which have evolved into a design portfolio of her own creation. Her love for the natural beauty of the Pacific Northwest inspires her style, but with a little pinch of whimsy and nostalgia. Her many careers have molded her into a bit of an adventurer and filled her with an appetite to do, see and pursue more.
Starting Sitka Living with a partner who shares her zeal for home design and serving customers is the culmination of all of her experiences. Rebecca values family above all else, and taking care of one another and the very ground we stand on. She resonates with the simple beauty that surrounds us and believes that replicating that inside your home is a reminder of not only what we should be grateful for, but the simplest way to create your own sanctuary.
It would be an offense to leave out her most humbling place of peace — the Big Island of Hawaii. Outside of her professional life, she volunteers as a soccer coach, enjoys camping with her partner, a Seattle firefighter, spends summers with family and friends at Gregory Seahurst Swim Club and indulges in long hours cooking with her extended family. Oh, and her two children would be a hot mess if she didn't mention how much she loves being their mom (and the fact that they took part in stripping the store floors)! She lives in West Seattle, but grew up in the communities of Des Moines, Normandy Park and Shorewood.